Are you looking for the Ogun State Postal/Zip code? If yes, then you are on the right page. Here, you will find the Ogun State Postal/Zip Code.
Oftentimes, you are required to enter the postal/Zip code of your location when filling out an online form! The major reason they ask for the postal/Zip code of your area is that it helps to determine and confirm your location and also it helps with mail sorting and with determining the postage due for packages.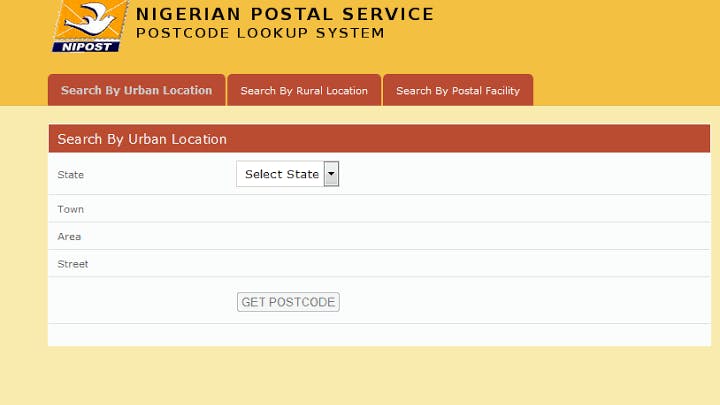 Ogun State Postal/Zip codes contain 6-digit numbers that the Nigerian postal service assigns to the state (NIPOST). You should be aware that each Local Government Area (LGA) and occasionally a district or ward within Ogun State has a unique postal code; using the right one will make it simpler for people to find and comprehend you.
This implies that in Ogun state, the general postal code is not used by all Local Government Areas, Districts, or Wards. Discover and use the precise one assigned to your LGA, ward, or district in order to make sure you are entering the correct information.
Note that, Postal Code is also known locally in various English-speaking countries throughout the world as a postcode, postcode, PIN, or ZIP Code.
So, people searching for Ogun State Postal/Zip Code can be of three categories;
Those who don't know what postal code means
Those who know what postal code means but they don't know the code for their location and lastly,
Those who know what postal code means and also know the code for their location but are unsure and need to check for certainty!
Now, no matter which category you belong to, you are definitely going to find what you are looking for here today!
List of Ogun State Postal/Zip Codes
Below is the list of postal/Zip code for all the places in Ogun State;
ABEOKUTA POSTAL CODE
Abeokuta town
Agbomeji — 110271
Ago-Oko — 110221
G.R.A — 110242
Ibara/GRA — 110252
Iberekodo / Akomoje — 110282
Idiaba — 110222
Ikopa/Iawo Onigunu- Dogo — 110213
Isabo — 110241
Jemo — 110211
Ojokodo / Ido Owe — 110281
Olomore — 110251
Itoko — 110212
Oke Oko — 110272
Quarry — 110262
Onikolobo/ GRA Extension — 110253
Oluwo — 110232
Totoro/Owu/Ijeja/Itory — 110251
Other locations within Abeokuta North & South LGAs
Abeokuta rural areas — 110101
Imala — 110103
IJEBU ODE POSTAL CODE
Ijebu Ode town
Onirugba Area — 120221
Sabo — 120272
Molipa — 120281
Latogun — 120262
Iwesi Village — 120212
Oke-Owa Area — 120231
Mobalufon — 120251
Ijari / Ogbogbo — 120222
Imoru — 120241
Iwade — 120261
Osimore — 120211
Isasa Porogun — 120271
Irewon — 120213
Ikangba — 120282
Ogbo / Imaweje — 120252
Ijagun — 120253
Other areas in Ijebu Ode LGA — 120101
SANGO OTA POSTAL CODE
Ado Odo/ Ota — 112212
Ijana Quarters / Oke Oyinbo / Mefun — 112221
Ojabi Quarters — 112261
Idiroko Road /Ojuore — 112233
Akilo Quarters — 112251
Abebi /Okesuna — 112213
Iloje — 112262
Oruba Quarters — 112222
Pilo — 112211
Mefun Rd / Baby O — 112225
Ota-Idiroko Rd/Tomori — 112242
Ijamido — 112216
New Iyanru — 112215
Temidire — 112264
Ketere — 112271
Olota Palace / Otun — 112223
Jibowu — 112263
Araromi — 112241
Obasanjo Farm — 112226
Afobaje Estate/ Agbala Obanibasiri — 112224
Erinko — 112253
Adalemo — 112272
Old Iyanru /Ijanagang — 112214
Ipamesan — 112252
Joju — 112242
G. R .A — 112231
ADO-ODO/OTTA POSTAL CODE
Ado-Odo — 112103
Igbessa — 112102
Otta rural areas — 112101
EWEKORO POSTAL CODE
Itori — All the locations within Itori, Ewekoro LGA, Ogun State make use of 112106 as their postal code.
IFO POSTAL CODE
Agbado — 112107
Ifo town — 112104
Ojoolu — 112105
IJEBU EAST POSTAL CODE
Fetedo — 122102
Ogbere — 122101
Ojowo — 122103
IJEBU NORTH POSTAL CODE
Ago Iwoye — 120107
Ijebu Igbo — 120105
Oru-Awaa-Ilapoaru — 120106
IJEBU NORTH-EAST POSTAL CODE
IKENNE
All the streets, towns and villages situated in Ikenne LGA make use of 121103 as their postal code.
IMEKO AFON
Ifeyintedo — 111104
Imeko — 111107
IPOKIA POSTAL CODE
All the streets, towns and villages in Ipokia LGA, Ogun State use 111103 as their postal code.
YEWA NORTH
Ayetoro — 111105
Igbogilia — 111108
Oja-Odan — 111109
Tata — 111106
YEWA SOUTH
Ifeko wajo — 111102
Ilaro rural areas — 111101
OBAFEMI OWODE
Mokoloki Asipa — 110113
Oba — 110105
Obafemi — 110107
Ofada — 110115
Ogun Makin — 110108
Onidundu — 110112
Owode — 110104
Ajebo — 110116
Ajuru — 110114
Alapakooni — 110117
Kajola — 110118
Mokoloki — 110106
ODEDA
Aigbagba — 110123
Alabata — 110124
Ilugun — 110111
Itesi — 110120
Obantoko — 110121
Obete — 110125
Odeda — 110109
Olodo — 110122
Opeji — 110110
Osiele — 110119
ODOGBOLU
Alekunifesowapo — 120104
Leguru — 120103
OGUN WATERSIDE
Abigi — 122104
Ijebu Manuwa — 122107
Iwopin — 122106
Ode Omi — 122105
REMO NORTH, POSTAL CODE
All the streets, towns, and villages situated in Remo North, Ogun state make use of 121104 as their postal code.
SAGAMU, OGUN STATE POSTAL CODE
Ode Lemo — 121102
Sagamu rural areas — 121101
FAQs on Ogun State Postal Code
What is a Postal Code?
A postal code is a series of numbers or letters, or a combination of both, that helps in the sorting and delivery of mail. It's like an address for your area. So when you're sending something, the postal code ensures it goes to the right place.
Why Do I Need to Know the Postal Code of Ogun State?
Knowing the postal code for Ogun State is important for a lot of reasons. It helps in faster mail delivery, fills out forms online, and sometimes, you need it for validation purposes like with online registrations.
Are All Postal Codes in Ogun State the Same?
Nah, they're not the same. Different areas in Ogun have their unique postal codes. Each one is specific to its area, and that's what helps in sorting mail correctly.
Is a ZIP Code the Same as a Postal Code?
Well, sort of, but not exactly. ZIP codes are used in the United States while postal codes are what we use here in Nigeria. They serve the same purpose, but they're not interchangeable.
What Happens If I Use the Wrong Postal Code?
Using the wrong postal code could slow down your mail or even send it to the wrong place. So it's crucial to use the correct one to make sure whatever you're sending gets to its destination as it should.
Can Businesses Benefit from Knowing the Postal Code?
Absolutely! Businesses can use postal codes to target local customers, deliver goods, and even analyze market trends. It's super useful for things like local SEO too.
How Often Do Postal Codes Change?
It's pretty rare for postal codes to change, but it can happen, especially if a new area is developed or an old one gets restructured. If there's a change, the postal service will usually let people know.
Is Knowing My Postal Code Enough for Receiving International Mail?
Knowing your postal code is a good start, but for international mail, you'll also need to provide additional details like the country code (for Nigeria it's NG), city, and sometimes even a specific street address.
With this post "Ogun State Postal/Zip Code 2023″, I think I am able to satisfy your search intent.
Do you find everything you need? No? Leave us a comment and we will get back to you!