Are you looking for the Gombe State Postal/Zip code? If yes, then you are on the right page. Here, you will find the Gombe State Postal/Zip Code.
Oftentimes, you are required to enter the postal/Zip code of your location when filling out an online form! The major reason they ask for the postal/Zip code of your area is that it helps to determine and confirm your location and also it helps with mail sorting and with determining the postage due for packages.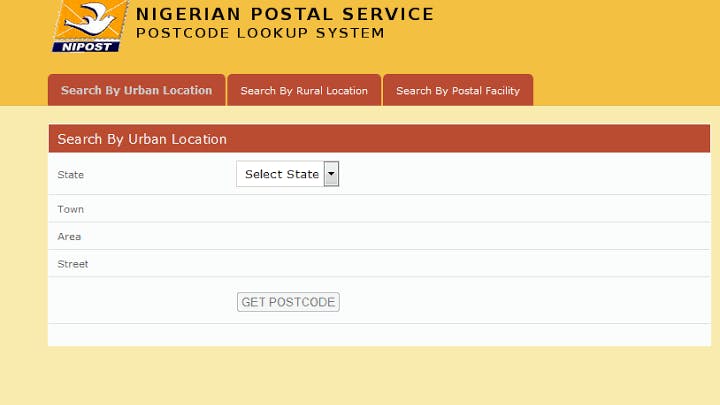 Gombe State Postal/Zip codes contain 6-digit numbers that the Nigerian postal service assigns to the state (NIPOST). You should be aware that each Local Government Area (LGA) and occasionally a district or ward within Gombe State has a unique postal code; using the right one will make it simpler for people to find and comprehend you.
This implies that in Gombe state, the general postal code is not used by all Local Government Areas, Districts, or Wards. Discover and use the precise one assigned to your LGA, ward, or district in order to make sure you are entering the correct information.
Note that, Postal Code is also known locally in various English-speaking countries throughout the world as a postcode, postcode, PIN, or ZIP Code.
So, people searching for Gombe State Postal/Zip Code can be of three categories;
Those who don't know what postal code means
Those who know what postal code means but they don't know the code for their location and lastly,
Those who know what postal code means and also know the code for their location but are unsure and need to check for certainty!
Now, no matter which category you belong to, you are definitely going to find what you are looking for here today!
List of Gombe State Postal/Zip Codes
Below is the list of postal/Zip code for all the places in Gombe State;
AKKO POSTAL CODE
Gona — 771104
Kumo — 771102
Pindiga — 771103
BALANGA POSTAL CODE
Sikkam — 761120
Swa — 761111
Tallase — 761103
Wala-Longuda — 761114
Chum-Kindiyo — 761105
Wala-Waja — 761122
Daduya Hill — 761105
Dala-Waja — 761113
Degri — 761119
Dong — 761108
Gasi — 761112
Gelengu — 761104
Jessu — 761121
Kulani — 761116
Nyuwar — 761117
Refele — 761110
Reme — 761115
Balanga Town — 761118
Bambam — 761124
Bangu — 761109
Cham-Mwona — 761126
BILLIRI POSTAL CODE: 771101
All the towns and villages situated in Billiri Local Government Area (LGA) make use of 771101.
DUKKU POSTAL CODE
Dukku Town — 760104
Gombe abba — 760105
Hashidu — 760106
FUNAKAYE, GOMBE STATE POSTAL CODE
Ashaka — 762102
Bajoga — 762101
GOMBE POSTAL CODE
Arawa (Gombe Rural) — 760101
Bolori — 760222
Kumbiya Kumbiya — 760231
Jeka Da Fari — 760251
Emeneke Bus Stop — 760232
G. R. A — 760252
Tudun Wada — 760214
Police C.I.D — 760233
Pantami — 760253
Gombe Emir's Palace — 760213
Tudun Hatsi — 760211
Nassarawo — 760234
Government House — 760242
Shamaki — 760212
Hero Gana — 760221
KALTUNGO
Yiri — 770116
Awak — 770113
B-Kaltin — 770117
Baule — 770114
Kaltungo East — 770109
Kaltungo West — 770101
Kamo — 770111
Tungo — 770112
Ture — 770110
Wange — 770115
KWAMI POSTAL CODE
Kwami town — 760102
Malam Sidi — 760103
NAFADA POSTAL CODE : 762103
All the locations within Nafada Local Government Area (LGA) make use of 762103 as their postal code.
SHONGOM
Bangunji — 770106
Burak — 770104
Filiya — 770103
Gundale — 770105
Gwandum — 770108
Kushi — 770107
Shongom Town — 770102
YAMALTU/DEBA
Deba — 761101
Jara — 761107
Yamaltu — 761102
FAQs
What is a Postal Code?
A postal code is a series of numbers or letters, or a combination of both, that helps in the sorting and delivery of mail. It's like an address for your area. So when you're sending something, the postal code ensures it goes to the right place.
Why Do I Need to Know the Postal Code of Gombe State?
Knowing the postal code for Gombe State is important for a lot of reasons. It helps in faster mail delivery, fills out forms online, and sometimes, you need it for validation purposes like with online registrations.
Are All Postal Codes in Gombe State the Same?
Nah, they're not the same. Different areas in Gombe have their unique postal codes. Each one is specific to its area, and that's what helps in sorting mail correctly.
Is a ZIP Code the Same as a Postal Code?
Well, sort of, but not exactly. ZIP codes are used in the United States while postal codes are what we use here in Nigeria. They serve the same purpose, but they're not interchangeable.
What Happens If I Use the Wrong Postal Code?
Using the wrong postal code could slow down your mail or even send it to the wrong place. So it's crucial to use the correct one to make sure whatever you're sending gets to its destination as it should.
Can Businesses Benefit from Knowing the Postal Code?
Absolutely! Businesses can use postal codes to target local customers, deliver goods, and even analyze market trends. It's super useful for things like local SEO too.
How Often Do Postal Codes Change?
It's pretty rare for postal codes to change, but it can happen, especially if a new area is developed or an old one gets restructured. If there's a change, the postal service will usually let people know.
Is Knowing My Postal Code Enough for Receiving International Mail?
Knowing your postal code is a good start, but for international mail, you'll also need to provide additional details like the country code (for Nigeria it's NG), city, and sometimes even a specific street address.
With this post "Gombe State Postal/Zip Code 2023″, I think I am able to satisfy your search intent.
Do you find everything you need? No? Leave us a comment and we will get back to you!